This weekend the husband was not feeling well. I tried to put off a lengthy cleaning project when he took a nap Saturday morning since I didn't know how long he would sleep. When he woke up he was ready to hit the road. He is not one for staying home, especially on Saturdays.
We have a few Groupons, one of which we have put off using that expires this month. So we had to go to the World Golf Village's IMAX Theater. The husband has never been to a true IMAX theater. The deal was good on Groupon so I bought it months ago.
We wandered there after lunch at what I call Sizzler. It is a buffet and steak place near our house and even though it is not a Sizzler it reminds me of the Sizzler of my youth. Plus the restaurant is like going back in time. I feel like I am in the 1980s when I look at the staff and the customers. It was getting to be late afternoon so there weren't many options on what movie to see. So we picked the one closest to our arrival time.
We lucked out and saw the newly released Into The Arctic 3D IMAX movie. It was a very cute movie. The polar bears were the focus but it showed all types of arctic animals and people.
After the movie we toured the World Golf Village Hall of Fame. Now I am not a fan of golf, but the entrance was free. The husband got a kick out of the old golf clubs and the virtual golf swing thingy. He was proud to hit the ball behind the screen. The Groupon came with a couple more things - a putting coupon and a challenge tee. The lady said they were good for a year.
I wish I could have seen a longer movie at the IMAX. the Arctic movie was over so quick. The 3D glasses were so huge I felt like an even bigger geek. The Avengers comes out and is playing there next week. It's just so expensive to go to the IMAX/3D. Well, the World Gold Village is about as much ($8.50) as the regular theaters nowadays. I still like my small town movie theater for the deal of $6 a movie. Even their concessions are cheap. Plus it is spending money locally. They have that animated Pirate movie now, so I may need to go soon. Misfit Pirates sounds like what would have happened if I did follow that career path as I wanted to in elementary school.
Next trip to the World Golf Village we will have to eat at Caddy Shack. I have been there once or twice years ago. The husband has never been there. He doesn't play golf, yet, but he keeps acquiring golf clubs, balls and putting practice items. I think he is a redneck golfer at heart. I keep trying to get him to go golfing with a friend of ours. She golfs in order to drink, so how serious and stuffy can her golf outtings be.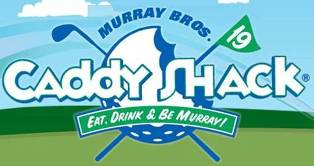 Today we are hanging with the in laws. We tried to go to lunch at a local place, but it wasn't open. They started opening Sundays, but I guess it was short lived. I tried to suggest to the husband that he have a plan B. In this little town there are lots of places to eat, but mainly fast food and nothing very interesting. No Zaxbys, no Moe's and only a few decent sit down places. We ended up a couple town over at an Arby's. We all Jamoca and Orange shaked ourselves out of our loss.
But I did behave and buy nothing this weekend. With a possible guest in the second bedroom I have a probable clean out to do of the bedroom full of things. I have plans for a game shelf for the husband to build. I have been trying to get rid of inventory. I lowered all my inventory on Etsy that is expiring this week, ebay and even half.com. I will keep at the selling. This week I sold 3 books and an 8 track. The money from paypal is going for our summer vacation. Even more of a reason to sell as much as I can.
Have I mentioned how I always have loved the movie Caddyshack. I have it on DVD and still watch it every time its on TV. I couldn't pass up on the gopher's cuteness for this post :)