For such a long holiday weekend I sure feel like it was quick.
Friday I came home from work to a husband who was in intense pain after being stung 20 times by yellow jackets while mowing the lawn. He didn't realize that there was a nest of bees in a hole in the ground while he used his Dad's tractor to now the whole yard. He said he passed over the hole three times when they attacked. I guess the third time it's personal. He said he dove off the tractor.
He had put baking soda on the stings, as well as tobacco. Nothing worked on the pain. I brought home some sting reliever that is put directly on the sting. He ended up going to sleep early. I have never seen him in so much pain. He said it was worse than when he went through the windshield of his truck.
On Saturday we started out with breakfast out. We started down the road not having any idea of what to do. Then we realized this weekend was the expiration of the Pirate Museum deal I bought when I bought the one for Ripley's We started toward St Augustine. I never complain about going there. It's a fun city.
I asked to stop at what I call The Old People's Thrift Store - the Penny Farms Resale Store. I know I have written a while back (probably last year) about Penny Farms. This retirement community has their own Resale Store and it has the best prices. I cannot wait until its closer to Christmas and I can find some more cool ornaments and only spend my loose change.
The husband found a Majong set that is probably from the 1920s or 30s for $1.00. Gotta love their pricing. I found the silly Bowling Nut knickknack that I had to get for the husband's bowling pin shelf. I usually don't get many things that would just sit on the shelf, but at 20 cents how couldn't I.
The husband picked up a 10 cents dog boot. We couldn't find any others. We laughed at it but I told him it would fit into his camo bedroom design. He came up with the idea of putting the pencil and crayon made to look like sticks. I have been looking for something appropriate to put them in.
The husband hiding. Like I would put him in the photo.
The final find at the old people's thrift was yet another game. Chaos from 1971. I told the husband he needs to make another shelf in the living room for just the old games we keep finding.
Then we went to the Pirate Museum. It was a busy place on such a nice Saturday. It wasn't all that big, but it had plenty of interactive exhibits. I wouldn't have paid full price for the place. Thank goodness for half off deals.
Then we decided to walk down St George Street. We haven't done that for a while since the husband had the knee issues earlier this year. We decided to eat at Pizza Time. We both had calzones. It got very busy after we got there. It was yummy.
Then the husband bought me an ice cream cone from Kilwins. They have great candy, chocolate and ice cream. They didn't have pistachio. I was a little disappointed, but anything in their sugar cone is great.
While window shopping and only checking out a couple stores I did manage to get a new wallet. You can't beat the $5 for this plastic wallet. Not only is it cute, but the last one (that said lunch money with cute food with faces) lasted a long time. It was on its last legs, so it was time to buy a new one. Plus it is always ice cream time for me.
When we got their early and Sam's wasn't open we went to Lowe's. Ah, Lowe's two weeks in a row. The husband somehow kept me from the garden section, even though I need some plants for my wheelbarrow planter. I did manage to get some more paint. I am not sure if the reduced paint we have accumulated will cover the bathroom I got some white paint. What happened with the old days when you could just get white paint. I swear that existed. So I had to go through the choices to pick a type of white. I found Ultra White. It was the whitest white they had. That will also be the white I use when I get to paint the cabinets in the kitchen.
We also took a trip to Winn-Dixie to get some buy one get one free deals. I love those. I didn't get much meat since it was looking sad when we went. I did enjoy the 99 cents a pound green grapes. I am so on a grape binge. Yum!
We even took the tractor back to the in-laws. I finally drove it and I didn't crash into anything or get bit by bees. I helped the husband load it on the trailer. I was so tired by about 7 pm that I went to sleep. I didn't wake up until the husband's alarm went off at 5 am. I rarely sleep that long.
Today I have been cleaning the neglected kitchen and doing laundry. The husband had to work. Even though he works nights now they have him working during the day. They don't believe in giving any holidays but Thanksgiving and Christmas. Thank goodness he gets off work at a reasonable hour.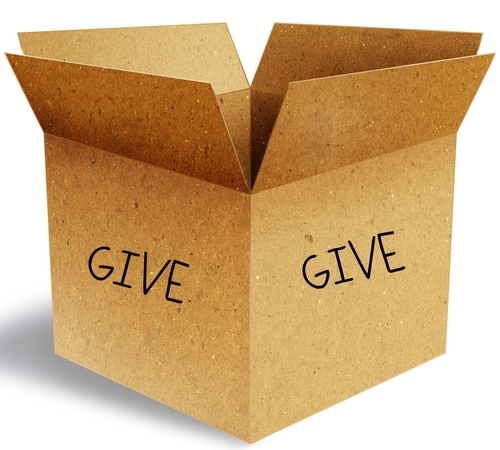 I have been also trying to find more things to put in the give away box. I relisted some stuff online. I was going to paint this weekend but some things changed things up this week. The nephew just showed back up on Tuesday. I don't think I have written much about him since it had me so angry. I know I wrote he came in May. Then in July I realized he had been here two months and had done nothing. The husband agreed with me that he needed to get a job and get off his butt. We both were annoyed him staying up all night, playing video games and sleeping all day. Not that any of that are bad things. We both work very hard, I clean the house and buy the groceries. I don't care what people do in their own lives. I just am funny about what people do in my house. I also don;t like people in my house. I have improved from being a total shut in I once was. I just am particular about my own space.
I had let the husband talk to the nephew about what the rules were etc. I just got tired of the kid going back on all that was agreed upon and what he said he would do when he came. Yes, the kid had to pay more money than he thought to get his license. But it irked me that he sat on his butt while his uncle, grandparents and his mother put out money and drove him around. He said he applied for jobs. He is completely able bodied and smart. I know plenty of people with lots of things working against them and having no one to help them that work harder than this kid. It pissed me off. I finally said my piece at that two month mark. The husband got peeved because he wanted to do the talking. I felt it was important to me to be straight forward. Plus there was the incident where the nephew got drunk at 8 am and nearly fell out of the car when we were driving. I didn't trust the kid, he was being shady in other ways and his family just kept making excuses for him.
So after the talk the kid started cleaning up the kitchen. But I didn't want a live in maid. I wanted someone with a job. His grandparents even found him a job. Still nothing. Then he went to stay with his mom for a week. Six weeks later was when he returned this past week. In that time he texted the husband once and did not say anything about what he was planning or doing. I figured he wasn't coming back and I could reclaim the bedroom and bathroom to paint them.
The husband was very forgiving at the nephew's lack of respect by not telling him what his deal was until he came back to our house. The husband did not see the disrespect as I did. I finally outright said I didn't want the kid in our house. I was thinking I was stuck with the kid, but the next day the nephew had told the husband that he was moving to his mom's. Have I mentioned his mom lives like a mile from us.
The nephew stayed over his grandparents the next day and they took him to fill out a job application. I still don't believe that he is seriously looking for work. I guess I am disillusioned at the kid's all talk and no action BS. By Friday the husband tells me the nephew would be living with the in-laws/ grandparents. I was a bit amazed at this since the week before my mother in-law said the nephew would never live with them again. He had lived there 5 years ago and ate them out of house and home, along with a girlfriend, while neither one of them worked.
I guess after all the drama of realizing that the nephew can do whatever he wants and the family just excuses him (did I mention the in-laws months ago egged me on to be the tough one about him finding work). Plus I finally realized how my mother in-law is two faced. She was calling the kid a user and telling me to pack up his stuff and dump it at his mothers just last week. Good thing I am in counseling and can keep myself straight with the DIY therapy I do in the car ride home from work. I also think the mother in-law encourages the drama - like with the husband and his sister, along with the rest of the family.
I also thought about why the nephew made me so angry. Maybe it is all the excuses and how he really hasn't changed since I met the kid. Maybe it is because the family uses his parents as an excuse for how he is now. Excuse me, but I had a worse childhood and it is not healthy to keep using that as to why you talk a lot of trash about what you want to do but then just stay a slacker. I told the husband that I will not tolerate that junk when (if) we have kids. I am good at holding my tongue out of respect for the in-laws, but I have been working on standing up on the important things.
Now that I vented I can pass on my weekly appointment for DIY car therapy.