I took Friday off since the husband was off and well, I have plenty of leave time. The husband woke with a taste for a waffle. First stop Huddle House. Like Waffle House they make waffles and you can watch them make everything.
I told the husband he could choose where we went. We wandered far, far down the road. Then we went further. He wouldn't say where we were headed. I wondered if there was a destination. He pulled over and I looked up to see a thrift store sign. What? The man who complains of my thrifting takes me to one when he could just drive & drive like he loves to. Unfortunately the thrift store was closed. The man running the tackle shop beside it said it was his wife's store and she was getting cancer treatment. So sad. I hope this unknown woman beats the cancer.
The husband wandered further down the road. He thought he would take me to some thrift stores I haven't been to. I will not bore you with a list and step by step run down. I recall a rummage sale we didn't buy anything at. There were a few different Goodwills, a couple Habitat Restores and a few more thrift store duds. This all took place in Central Florida - Crescent City, Orange City, Deland and Sanford.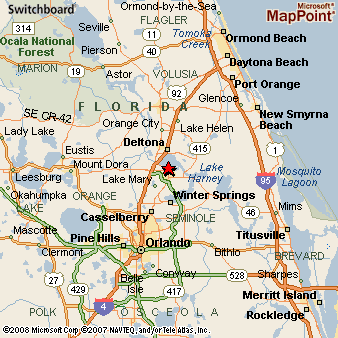 The husband ended up finding more things than I did. He bought a poker table top and some cool poker chips at a Goodwill Retail Store. He also He found yet another diecast NASCAR car. He lucks into these things. We can play poker now like the pros.
I found a Fozzie the Bear stuffed toy. I got it because of my love of Muppets and we call my supervisor Fozzie for his cheesy jokes. I also found a cute Chef Boyardee recipe box. I figured it was cuter than the plain black plastic box my recipes currently are in. The Restore gave me a couple outlet covers that will find a home in my kitchen redo. Only 50 cents each.
The best find was the speakers I finally found for a good price for the home 8 track system. The husband has to change out the connector wires. I hope it works. They are Soundesign speakers and the system is Soundesign. They look pretty good. They have a wood-esque exterior. They will look sweet with the 8 track system. I love it when a plan comes together.
Dang, I need to not take night photos. Horrible.