I am so excited by having my first follower and comment this week. I squealed like a little girl when I saw that word... followed by and 1 comment popped up next to last week's blog. I am honored to have you both.
Someone reads me, someone really reads me!!
It only took 40 posts. My previous blog only had a few comments and no followers and it went for 826 posts. Okay, I cheated with some being articles that interested me. No matter what the stats or how many comments or if there are any official followers I would still do it. It just helps to know someone other than me are reading it. The first blog was personal, but it rambled. This one is different, more about fun things in life. I am still working on my finding my voice. There are plenty of other topics I want to get into. It will certainly evolve. Just like me :)
Thanks to my first follower... Gunnar and Sherry,
known for their very cool site,
http://eccentricroadside.blogspot.com/
I am a follower of theirs and I enjoy their road trips (and am quite jealous of their wonderful blog and many adventures). Definitely a blog to read, or at least look at the awesome pictures.
Not to mention,
Thanks to my first commenter... Vonlipi
Of the wonderful thrift filled blog,
http://vonlipisfavorites.blogspot.com/
I am new to this blog, but look forward to many more posts. (Plus I like cats too!)
Yet today I felt more like Sally Field in Norma Rae when discussing how unions are helping out state employees with all the changes to everything related to money this year. Maybe I will make a UNION sign and be Norma for Halloween at work since we can't dress up at work.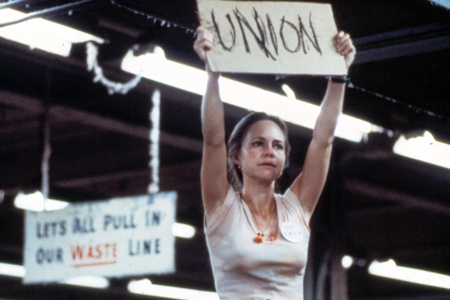 Most days I feel more like other versions of Sally Field...
A goofy girl who gets into predicaments.
Or a naive "nun"